What is the GDS?
A global distribution system (GDS) is a computerized network system owned or operated by a company that enables transactions between travel industry service providers, mainly airlines, hotels, car rental companies, and travel agencies. The GDS mainly uses real-time inventory (e.g. number of hotel rooms available, number of flight seats available, or number of cars available) from the service providers. Travel agencies traditionally relied on GDS for services, products, and rates in order to provide travel-related services to the end consumers. Thus, a GDS can link services, rates, and bookings consolidating products and services across all three travel sectors: i.e., airline reservations, hotel reservations, and car rentals.
What is the Amadeus?
Amadeus is a computer reservation system owned by the Amadeus IT Group with headquarters in Madrid, Spain. As a travel technology company,  we build critical solutions that help airlines and airports, hotels and railways, search engines, travel agencies, tour operators, and other travel players to run their operations and improve the travel experience, billions of times a year, all over the world.
What is Sabre?
Sabre Software System is a network and platform that enables travel technology and their clients to access travel data, shop for and compare reservation options, and book travel. It is a software and technology company that powers the global travel industry. With decades of revolutionary firsts, our team of experts drives innovation and ingenuity in the industry. Learn more about how we help customers operate more efficiently, drive revenue and offer personalized traveler experiences with next-generation technology solutions.
What is Travelport?
Travelport GDS is one of the 'big three' GDS systems, which are used by businesses in the travel industry, including hotels, to distribute inventories to travel agents. By connecting a hotel to a global distribution system, it is possible to increase demand for hotel rooms, resulting in more bookings and more revenue.
Air Ticketing Course with IATA-Approved ID Card | For details call or WhatsApp:+8801978569299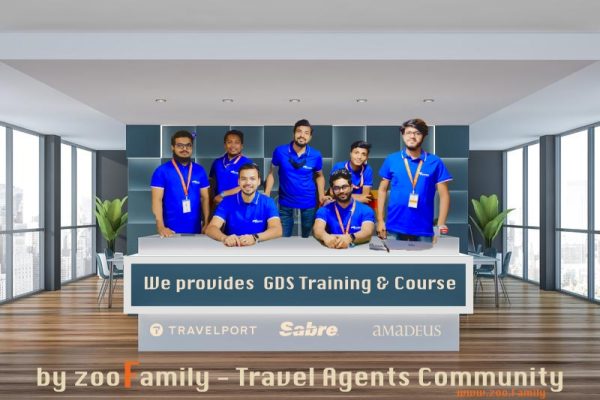 This is a virtual Product, It Included with:
3 GDS Air Ticketing Online Course (Travelport + Amadeus + Sabre)
B2B Travel Agents ID
IATA ID Card
GDS Air Ticketing Course Included:
GDS Introduction (Travelport + Amadeus + Sabre)
International Airport & Airlines Coding + Learning Strategy
Travel Language Alphabets
Pricing
Fare Quotations
Availability
Segmentation
Coding
Classes Change
Booking (GDS PNR Creation)
PNR-making process & cancellation
GDS Classes Terms and Conditions
Fare Bases Penalties
How to check Airlines Penalties
How to Check No Show Fee using
All course includes:
Online Course Duration:

8 hours of video

Study Hours:

You should study a

minimum of 45 hours

IATA ID Card:

After the course, We will make you an affiliate partner and approve your IATA ID Card. (Click & check your IATA ID card)
OTA support:

We will provide you with all kinds of technical support to make an OTA.

GDS I'D:

We will provide Your desired GDS ID with a security deposit.

B2B I'D:

Our B2B ID is free for all of our students, and all students will get the opportunity to work with us.

Certification:

If you need a certification from us; then we have a certificate issuance fee of 20$ (2000BDT).
A Complete Travel Business Course With Amadeus
Most travel companies use Amadeus GDS (Amadeus Global Distribution System) to book flights, hotels, and car hire. Learning an Amadeus GDS has many benefits, it could mean securing your ideal travel job.
Amadeus was formed in 1987 by an alliance between Air France, Lufthansa, Iberia Airlines, and Scandinavian Airlines System. Today, it is the leader in terms of the number of bookings worldwide with around 42% of the global market as of late 2017. Amadeus specializes in Europe & Asia and is less effective in the Americas. It's widely used these days in Germany and most of the Travel agencies in Europe, the USA, and Australia use Amadeus as their first GDS when it comes to flight booking.
Airlines using Amadeus include: British Airways, Air France, Iberia, Lufthansa, SAS, Etihad Airways
Other Companies: eBookers, Expedia, Opodo, Ian Allen, Eden Travel, Flightline, Travelocity, Grouphajjumrah, and many other top travel companies are using the Amadeus GDS system.
Amadeus's Booking system is very friendly, reliable, fast, and most trusted when it comes to holding flight seats or booking seats on the Airlines.
During this course, students will learn many technical things about Amadeus from basics to advance level and everything is explained with step-by-step guidance.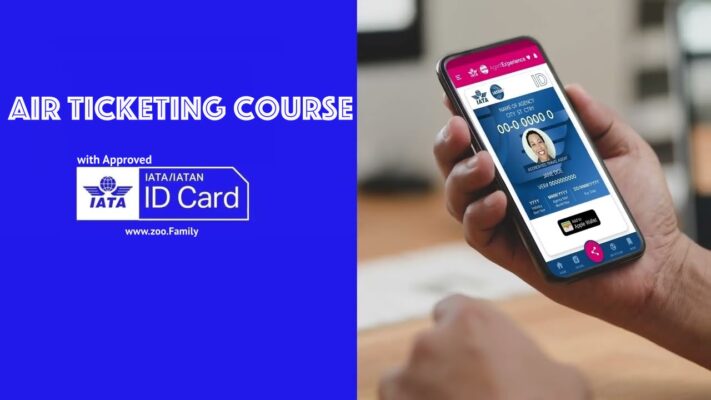 A Complete Travel Business Course With Sabre
Sabre Basics to Advance Level Training: Check availability of flight on Sabre, availability command of Sabre, the command to sell a seat in Sabre, commands to complete PNR of Sabre, Complete training of Sabre, All basic Sabre commands, Sabre GDS training, Sabre booking system, This training will make you able to learn basic Sabre to advance level, you will learn special commands and apart from this, you will understand all of the basic to advance level knowledge about how to use Sabre.
Sabre is one of the best GDS in the travel world. The majority of airline companies, travel agencies, and agents use it for air Ticketing, car rental, and hotel booking. In this course, I have additionally taught the coding that we need to have the travel knowledge to communicate with the GDS and other travel agents, please.
To become knowledgeable in Sabre, you would need to practice again and again so that you are fully prepared for a job, your business, or becoming a travel consultant. Make sure you do not miss any class or do not skip any video, because you might miss the most important part of this course.
Keep in mind, every technical course needs a strong background, and in this course, I have taught the strong background theory for this course, so that once the student is ok with the background theory, then jumping into the practical classes won't make you hopeless, as most of the time, technical courses are little boring, but here I have tried to make it easier so that you enjoy it while learning.
A Complete Travel Business Course With Travelport or Galileo
This Travelport or Galileo course will help you in all the above areas, and after the course completion, you will be able to start your own career, though it's a technical course, practicing and watching it, again and again, will help you understand the whole process easier
For example, learning Airline coding and Airport coding is not easy, you will need to write them again and again and then cross-check them with your friends or yourself by asking yourself the code and then decode the city name and then encode the city name and decode the code of the airport or city, this will be the best practice to learn the coding properly, the reason is, you will be able to understand the GDS well when we jump into the GDS live entries.
What are the Minimum Requirements?
Minimum Requirements: Minimum HSC Passed from any discipline. And basic knowledge about Computer.
Important Information: Our trainer are currently doing job with Travelport, Amadeus, Sabre, and many travel agencies. And IATA E-learning  designed by IATA, which are operate by IATA, We help student to get the course with cheaper price. So simply we provide the IATA E-learning course to global travel market. Our online course operate by many travel agencies and travel business consultant. And workshop and training operate by zooFamily. Our students not only learn here, but also they can be a travel business entrepreneur with us! So it's a unique platform to join us as a student.
We offer students a career profile as well, where the students will get B2B ID, GDS ID, IATA ID, and an official bank account, where the students will get their commission and job salary. With this career profile a students can apply for any kind of visa, even they can apply a job in the global travel marketplace! And in a school everyone can't touch the success, only efficient and active students get the success. So let's touch the global travel marketplace together!
Related Product: Air Ticketing Course |Travel Business Training & Course | IATA Course | GDS Air Ticketing Course​ | Travel Business Consultancy
Course Features
Lectures

0

Quizzes

0

Duration

8 hours

Skill level

All levels

Language

English

Students

10

Assessments

Yes